features
Managing your business end-to-end with Ordorite Software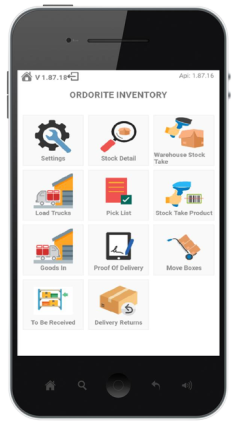 The end-to-end solution dedicated to the furniture industry
With over 10 years experience in furniture retail, our software is specifically designed for the furniture industry, with features to suit every need; warehouse management, delivery and dispatch, sales, purchasing, management reports, and more! The furniture industry has evolved in the last decade with furniture customers looking for more customised to-order type furniture, with buying habits occurring both in brick-and-mortar stores and online. Furniture retailers are conscious of the new trends in furniture retail, and the importance of software to manage business' is becoming more prevalent. Our knowledge makes it easy for us to know exactly what furniture retailers are looking for in software management. Whether you are a paper-based retailer looking for software to manage your business more efficiently, or looking to change software systems, we are the all-in-one solution to meet any needs the furniture retailer may have!
Since acquiring the Ordorite system…
Customers saw improved stock accuracy within 1 month
Customers seen an increase in gross profit margin (up to 9%) within the first year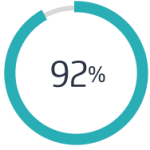 Customers saw immediate efficiencies across all departments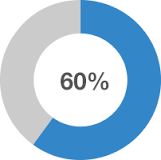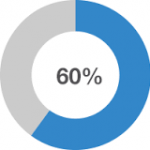 Retailers cash flow has improved since acquiring the Ordorite system
Feature
Features specifically designed for furniture retailers
Feature
Sales Process & POS
This involves point of sale and other sales operations vital for the daily running of your retail business.  Our solution enables you to:
Set up new customers or search for existing ones by postcode or other contact details and across different stores/channels.
Use marketing tools such as Electronic Signatures, Email, Texting and Sales Analysis tools
View customers balances, activity history, notes, orders and delivery details in one location
Create orders using quick barcode scans or product searching using store information such as product names or attributes
Select stock from available warehouses, retail stores, incoming containers or purchase orders
Save orders and payment details storing your debtors and balances owed
Process cancellations and returns; issue credit notes, restocking charges, retention and refunds
Create, sell, and pay with gift vouchers
Set up promotions for items, departments, categories or types so that discounts are automatically applied and traced
Feature
Omnichannel retailing
Omnichannel refers to a multichannel sales approach, allowing seamless integration of your online and brick-and-mortar stores. Having full integration of your online and brick-and-mortar stores allows you to successfully manage your retail business from a single source, and providing your customers with the ultimate shopping experience.
Feature
Product & Stock Management
This involves successfully managing your stock from one single source to achieve better clarity and control over your business. Our solution enables you to:
Add new stock and break items into product families, departments, categories/types; record notes, statuses (active, order only, discontinued etc.), cost pricing, barcodes, and much more
Trace stock movements with a Stock Ledger system, providing breakdown of stock levels (products, locations and containers) for any date period
Manage all incoming products and confirm arrivals with a Goods In process
Handle items that arrive in multiple boxes using a Box-level ledger
Create and manage stock locations to break up and trace where items and boxes are located
Serial tracking of items and boxes to improve stock accuracy, ordering and searching
Move stock from one location to another using Stock Transfer
Improve stock turnover to avoid stock outs of your best sellers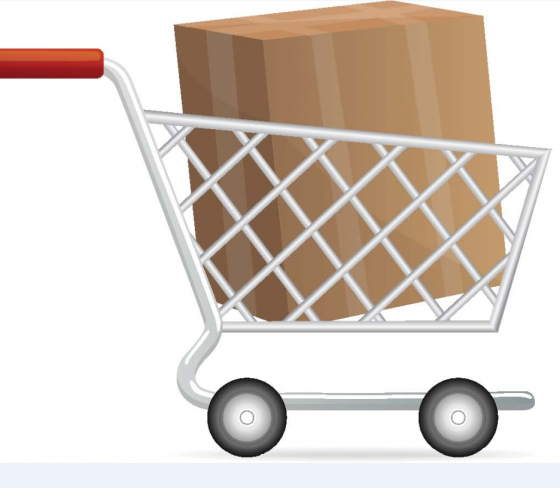 Feature
Purchasing
This involves successfully managing your purchase orders, and having the ability to forecast with advanced stock replenishment reports, so you can see at a glance your purchasing habits. Our solution enables you to:
Forecast and plan product purchases with automatic stock replenishment methodologies to ensure you have the right products with the right quantities and ordered at the right time
Automatically create customer requests for special orders
Create and finalise purchase orders with arrival details and cost information
Sell products from incoming or arrived containers, or items on production
Maintain visibility of purchase orders when selling and delivering items. Items can be traced back to the containers they arrived on
Maintain revision of delivery dates of purchase, departure dates and warehouse arrival dates
Maintain revision of delivery dates of purchase, departure dates and warehouse arrival dates
Feature
Marketing
This innovative tool helps you get your customers back in store. Our solution enables you to:
Analyse customer data and trends, to show you which customers have not come into store in recent months
Reconnect with your existing customers who have not come into store in recent months
Use RFM (Recency, Frequency, Monetary) analysis to understand your customer segments such as loyal customers, champion customers, high relating customers, and customers you don't want to lose
Send pre-built personalised templates to customers via SMS, email or newsletter
Manage and analyse previous quotes sent to customers, and the amount of those that have converted into sales
Create customer touchpoints to enhance the customer experience
Monitor and measure from each promotional campaign, how many customers came into store, along with the quantity and monetary value of what they purchased
Monitor and manage customers' social reviews via Google, Facebook and TrustPilot
Feature
Delivery & Logistics
This involves managing your delivery of stock for better control of your business. Our solution enables you to:
Control availability of delivery dates: available dates are shown to sales staff when creating orders
View delivery schedules based on saved orders details and item delivery dates
Assign items to planned dispatches and manage items collections (trucks/vans etc.)
Select items to deliver based on available stock in inventory locations
Schedule items and plan your route by creating pick lists and dispatches
Print delivery dockets and pick lists, confirm deliveries and automatically update stock levels
Process returned or undelivered items (reschedule, replace, cancel etc.)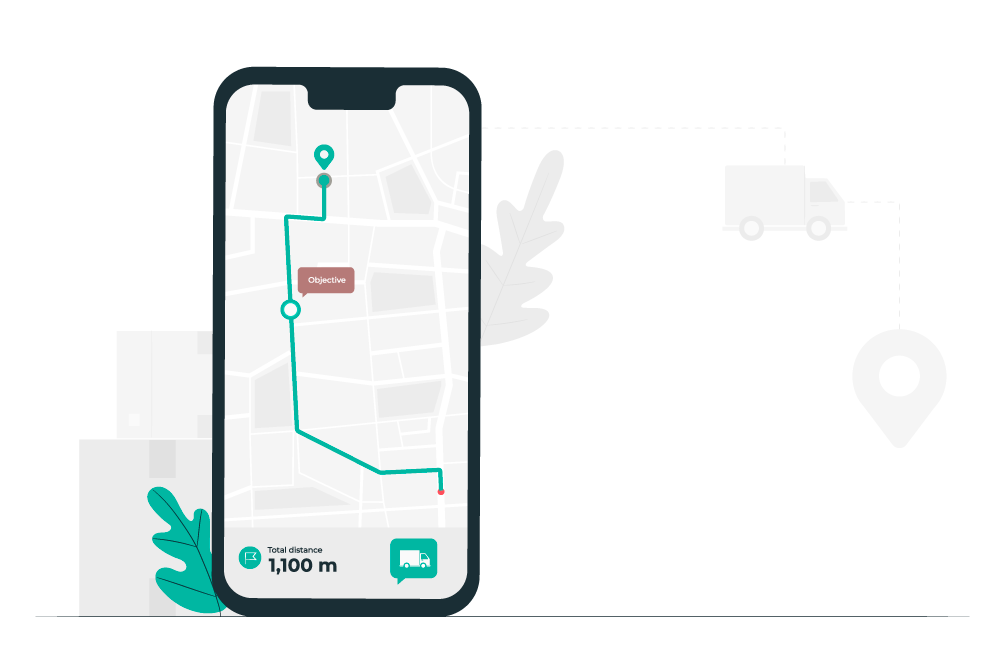 Feature
Management Reporting & Business Intelligence
Reporting can be a time consuming yet important task for your business. This module provides an advanced management reporting mechanism for retailers to quickly see how and where profits are generated in the business, as well as the areas that need improving. Our solution enables you to:
Use daily reports for everyday processes such as order confirmation receipts and delivery dockets
Check store activity using management reports such as total sales for a store, payments made, cost of item, most active products, debtors lists and more
Run high-level profit calculations such as for stores or product types, salesperson performance, departmental and product category sales analyses reports
Estimate stock requirements based on current and previous sales with multiple growth projections
Access integrated Business Intelligence dashboards for a bird's eye view of business performance and growth
Display live KPI information for your entire business
Ordorite's return on investment
Customers saw improved stock accuracy within 1 month
Customers seen an increase in gross profit margin (up to 9%) within the first year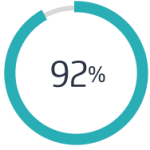 Customers saw immediate efficiencies across all departments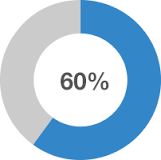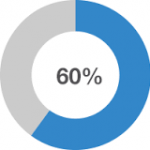 Retailers cash flow has improved since acquiring the Ordorite system
Ordorite's system has a suite of tools to manage customer service and relations including overdue order management, customer callbacks, emailing & texting and Professional replacement, returns & exchange management.
58% of American consumers will switch companies because of poor customer service
89% of consumers are more likely to make another purchase after a positive customer service experience
78% of customers have backed out of a purchase due to a poor customer experience
Testimonial
What our customers say
We were looking to expand our number of stores and we need to manage stock across all branches and warehouse. Ordorite gave us the power to manage our stock live and helped us improve our stock turn. They also helped us improve efficiency across the whole business as the system linked Point of sale al the way through to order fulfilment.
Andrew Blackburn
Financial Director, Brand Interiors, UK
We needed to systemise our furniture business in order to have one full integrated system to support our expansion. Ordorite provided this to us, tailoring their product to meet our needs. We have worked closely with Ordorite over the years to help our business grow from 2 stores to 10 stores, with more than 150 employees using the system daily. They are now the corner stone of our business, providing us live stock across all our branches and KPI information for all departments, which guides us to make accurate business decisions.
Liam Dilleen
Director, EZ Living Furniture, Ireland
Want to know more about Ordorite?
If you are a furniture retailer looking for a Point of Sale Business Solution to manage your business end-to-end, download our booklet today where we share tips and tricks of the trade as well as why you should choose us as your software provider.